Visit Mitsubishi Electric & Smarter Grid Solutions at booth #4617.
Discover new technologies in DERMS, Power Quality Compensators, Vacuum Circuit Breakers, autonomous substation monitoring, renewable integration and more. February 7-9, 2023 in San Diego, CA.
Learn More
We're here to help.
Our expert sales staff have the knowledge, experience and vision to help you design and create the ultimate architectural lighting experience.
Contact Us
Diamond Dot™ creative LED display products provide the ability to create a canvas of light that goes beyond the limits of traditional architectural lighting solutions.
Diamond Dot products were developed in response to the needs of lighting designers and architects looking for creative lighting solutions that can be seen during the day and that are capable of more advance programming than traditional DMX. Diamond Dot systems are capable of being programmed with graphics or video content and users can build a standalone Diamond Dot system or synchronized a Diamond Dot system with the content of a surrounding large-scale LED video display.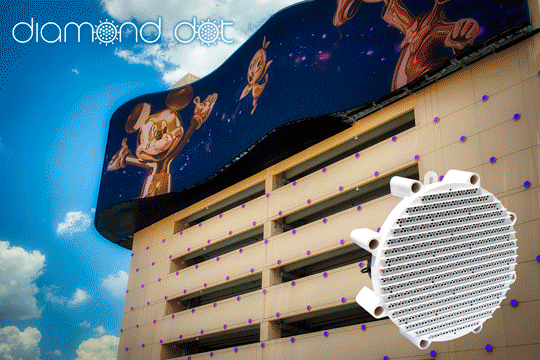 Introducing Diamond Dot 250, the first product in a new line of creative
architectural display solutions that are designed to unleash creativity and
provide a high-level of customization for architectural lighting projects.
Please complete the form below.
Use the form below if you would like for us to contact you to arrange your Diamond Dot design consultation and product demonstration.
Learn More About Architectural Lighting Solutions
Learn More Today
Contact Mitsubishi Electric to arrange your Diamond Dot design consultation and product demonstration by completing the form above or emailing our team directly at diamondvisionsales@meppi.com.