Smarter Grid Solutions is now a Mitsubishi Electric Group Company.
The Smarter Grid Solutions (SGS) mission is to provide the enabling software for an increasing capacity and mix of low carbon and flexible Distributed Energy Resources (DER) in an increasingly decentralized energy system that allows society to achieve the transition to net zero carbon emissions.
The diversity of DER deployment encompasses different stakeholders with different business objectives and a wide range of new energy technologies from rooftop solar PV to EV charging posts, battery storage and wind farms. These are connected to the system at different locations, rural and urban, on customer premises and on the grid.
Our scalable, configurable DER management system (DERMS) software products provide the platform to maximize value from the growth of clean, flexible DER and deliver net zero energy systems. Our products serve diverse customer needs with solutions for flexible interconnections, delivery of flexibility services including demand response and non-wires alternatives, aggregated DER market participation and microgrids.
These solutions deliver flexible energy system operation, the ability to exploit new market opportunities, and implement new business models for Distribution Utilities, Distribution System Operators (DSOs), Distributed Energy Asset Developers & Operators, Energy & Energy as a Service (EaaS) Operators, Microgrid Developers & Operators, Commercial & Industrial Energy Developers & Managers, Municipal Energy Developers & Managers, Community & Campus Energy Operators, EV Charging Infrastructure Developers & Operators and Energy Asset OEMs.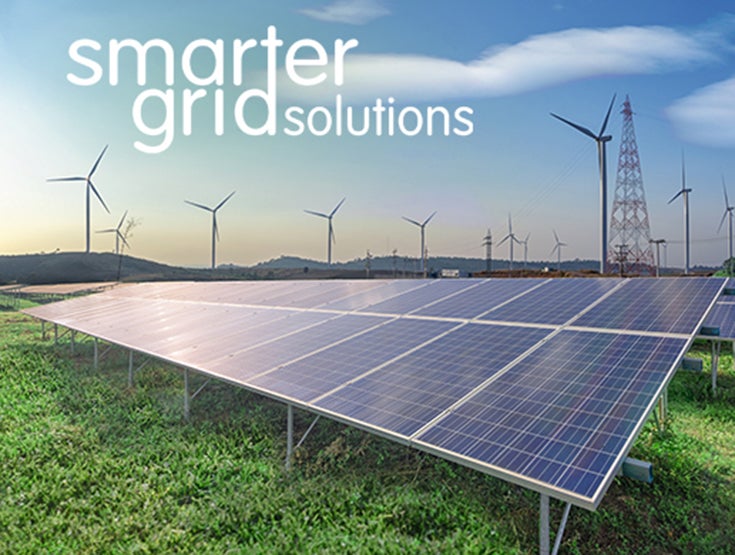 Distributed Energy Resource Management Solutions
Learn more about our solutions for managing distributed energy resources from Smarter Grid Solutions - a Mitsubishi Electric Group Company.
LEARN MORE SGS SOLUTIONS
LEARN MORE
Please complete the contact form and we will provide you more details about SGS's solutions for distributed energy resources.
CONTACT FORM